How to approve Affiliate Account? | 100% Guaranteed"
Following are 10 Tips to Get Approved as an Affiliate in 48 Hours. Affiliate marketing can be a terrific method to increase your online income, whether you are a publisher, Find out top 10 steps how to get started.
① Make sure you provide a business email address because that is necessary for approval. It's hard to approve affiliation account using a Yahoo or Gmail email address.
② Affiliate manager (AM) is looking for quality results, focused and targeted traffic. What then is your strategy for this? Describe your plan for promoting and driving traffic to the merchant to the affiliate manager.

You have to tell him potential program using Organic SEO, Paid search, email marketing, Social Media Marketing or another strategy.
One of the best strategies to increase continuous traffic to your website is through SEO and SMM like social media are effective tools for increasing website visitors. If you're going to invest time and money in traffic generation, be sure that the traffic you're sending to your website is of a good caliber.
③ Make sure you provide them a working phone number, Whatsap Number, Skype and Telegram id, FB and Linkedin Profile.
④ Create something from scratch or Create beautiful landing pages, Add dynamic content,  Express your Vertical and get Real organic Traffic on your landing page. Make sure your blog looks professional.
⑤ You have to put niche related content on your website or blog to attract audience. Do you know, "CONTENT IS THE KING".
⑥ Submit your complete contact personal information and the necessary answer to all of the application's questions and all necessary documentation if they required.
⑦ Tell your manager you have intend to promote sale offers rather than CPA Leads. its better, if you can show your past experience, or it will b higher superior if you can show him to your past payout live proof.
⑧ Fill form correctly, and add affiliate manager on skype or telegram, and says you are ready for interview to save time.
⑨ Make sure you are applying to affiliating program that are relevant and beneficial for your vertical.
⑩ Show your awareness of, knowledge and suggestions for affiliate marketing, Affiliate manager is searching for someone who can consistently provide them with quality results and targeted leads.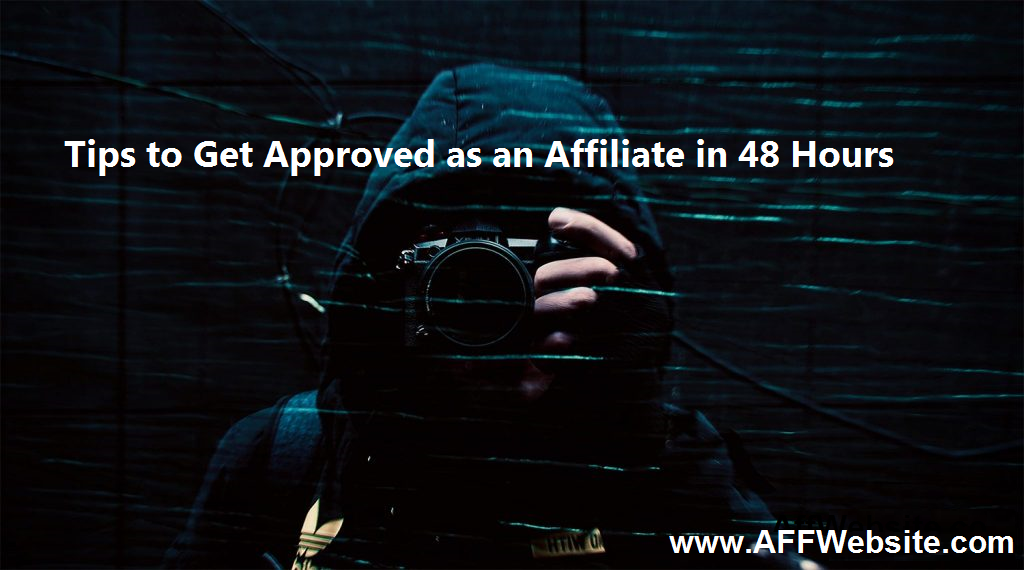 DON'T GIVE THEM FAKE LEADS AND FAKE TRAFFIC CAN CAUSE YOUR ACCOUNT SUSPENSION.