Profit Pixels CPA Network – Reviews for Affiliates
The ProfitPixels affiliate network has been working effectively in private since 2018. The team decided to go public in November 2020 to allow more publishers to participate and monetize their traffic at the highest level.
As a leading player in the affiliate marketing industry, ProfitPixels connects advertisers with affiliates and offers a wide range of affiliate offers in the financial, credit, insurance, dating, sweepstakes, crypto, nutra, astrology, and forex/binary verticals.
ProfitPixels offers competitive commission rates where affiliates earn a commission when users complete desired actions such as sign up, purchase or fill out a form. The network offers a reliable tracking and reporting system that allows affiliates to monitor their campaign performance in real time and optimize their strategies for better results. Dedicated affiliate support is provided by experienced account managers who offer guidance, support and optimization tips to help affiliates maximize their earnings and improve their campaigns. The network also offers a referral program that allows affiliates to earn additional commissions by referring new affiliates to the network.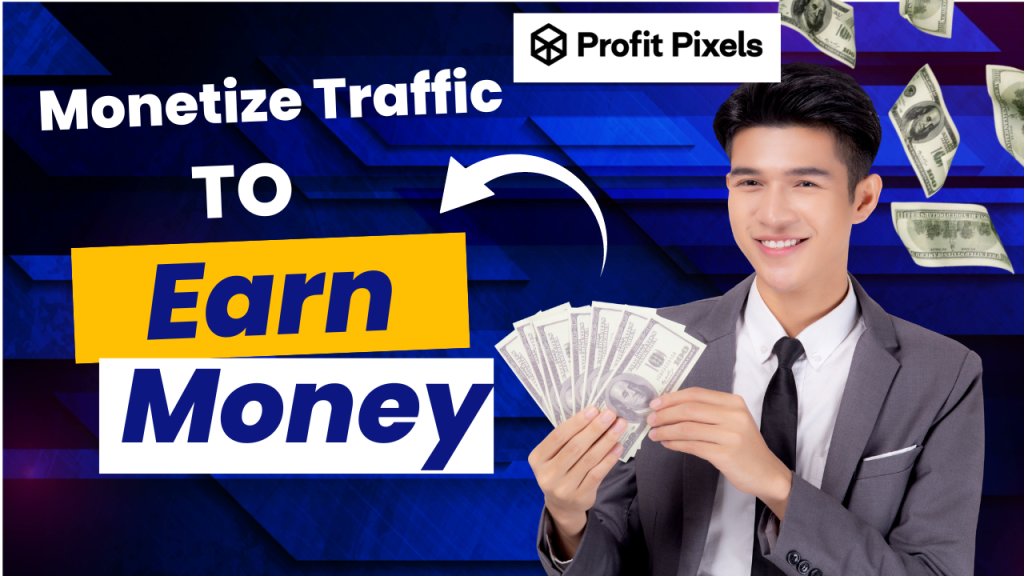 Profit Pixels Offers
Profit Pixels has in-house Crypto and Forex Trading CPA offers and direct Nutra, loan, insurance, dating, Finance etc offers with the most favorable terms and conditions.
Profit Pixels Payment Methods
Profit Pixels Affiliate Network offers various payment methods to accommodate the needs of their affiliates. The specific payment methods is PayPal, Payoneer, Wire, WebMoney, Tether (USDT) or Bitcoin.
Features of Profit Pixels
ProfitPixels affiliate network offers a range of key features to their affiliates.
Following are various common key features you can expect to find:
In-House offers for almost all GEOs and High CPA rates with weekly payouts.
Opportunity to invite referrals and get a 3% monthly commission.
Diverse selection of affiliate offers from various advertisers.
Robust tracking and reporting tools for monitoring campaign performance.
Track conversions, clicks, impressions, and earnings.
Cost per action, cost per lead, revenue share, and IVR commission models.
Timely and reliable payment systems.
Ensures affiliates receive commissions as agreed upon.
27/7 Account managers provide guidance, assistance, and optimization tips.
Marketing materials, banners, landing pages and promotional assets.
Opportunities for affiliates to earn additional commissions by referring new affiliates.
Exclusive partnerships with advertisers.
Access to unique or high-converting offers not available elsewhere.
Monitoring campaign performance in real-time and allowing affiliates to make necessary adjustments for better results.
How to Join Profit Pixels Affiliate Platform? (Tips and Tricks)
To create an account with ProfitPixels, you need to follow these simple steps:
Visit the CPA Network's Website:
Visit their official website ProfitPixels.com, Look for a sign-up or registration button/link. It is usually prominently displayed on the homepage or in the navigation menu.
Click on Sign Up:
Click on the "Join as affiliate" button at the top right corner of the page.
Fill Out the Registration Form:
Complete the registration form with accurate and relevant information. Your name, email address, password, messengers contact details, promotional methods, traffic sources, and other relevant information about your marketing experience. Attention: Make sure you provide valid contact information, or your account will not be approved if a manager is unable to contact you.
Agree to Terms and Conditions:
Read through the terms and conditions, privacy policy and any other agreements provided by the Profit Pixels CPA affiliate network. If you agree to the terms, check the box or click the acceptance button.
Submit Your Application:
Once you have filled out all the necessary information and reviewed everything, submit your application or registration form.
Wait for Approval:
After a while you will be contacted by a manager via messenger, which you specified when registering.
You will be asked a few questions about your experience and traffic, select the best offers, help with setting up and generating links.
Note: If your messenger contact information is incorrect, your account cannot be approved.
Access Your Account:
Once your account is approved, you will be able to use your dashboard without restrictions and submit requests for promotion offers.
Set Up Payment Details:
Do not hesitate to add payment details in your profile settings (Wire, WebMoney, PayPal, Payoneer, Tether (USDT) or Bitcoin).
Explore Offers and Start Promoting:
After setting up your account, browse through the available offers within the network's dashboard. Select offers that are relevant to your audience and request access to these. Let your manager know that you've made a request to access the offers to speed up the approval process.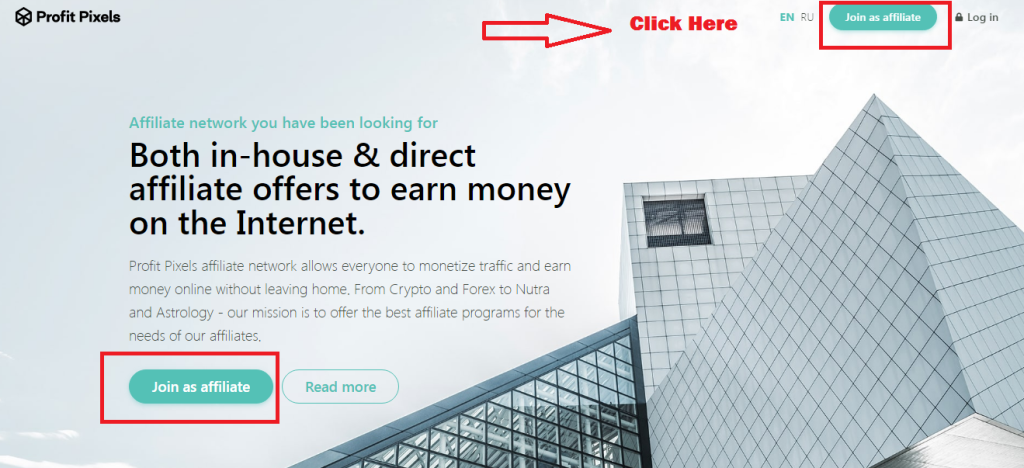 Search Best and Higher Payout CPA Affiliate Website
Click here to Create New Account. ➤➤➤ Join Now