Top 10 Affiliate Marketing Forums Of 2023 (Free & Paid)
What is Affiliate?
In affiliate, a person Promotes The Products/Services in exchange for a percentage of every sale. The affiliate's main responsibility is to market the product/service to additional customers.
What is Affiliate Forum?
A forum is a large Affiliate Marketing Place where you can find valuable and useful information to get some help an learn about Affiliate Conferences to find business partners who share some of your interests.
How Big is the Affiliate Networking Industry?
A $12 billion industry known as affiliate marketing has helped a number of people get rich.
How we chose best Affiliate networks?
The Top Affiliate Marketing Forums have been selected from among the many forums available online and are listed here in order of traffic, google Ranked, Alexa Ranked, social media followers and Layout Tracking system.
Following are numerous free and paid forums for affiliate marketing and it will give you the tools, tips and support you need in the field of affiliation and can save your time in future. To find the best affiliate forums, make sure you understand how to find a reliable community.
affLIFT
Price: $20 per month, $100 per Six Months, Lifetime Membership $350
Popular Topics: Push Notifications, PPV (Pops and redirects), Campaign Optimization, Landing pages
Language: English
Description
In this Forum, you may get the properly help about affiliate marketing forum to be know you are a successful as an affiliate person or not,  from investing $20/month, this affiliate forum makes for relatively easy access to compare to other popular affiliate networks.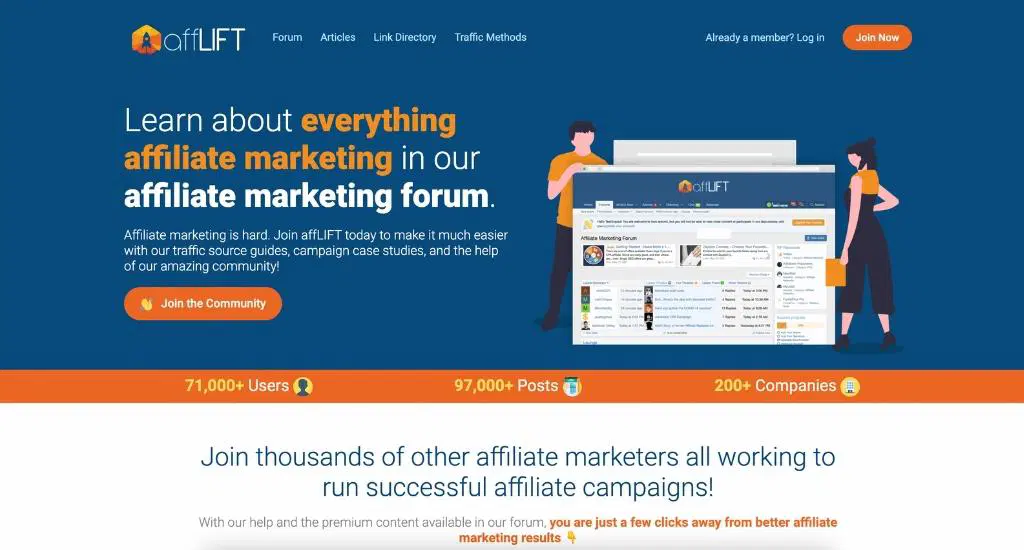 Popular Topics: "Hey there! I'm a newbie and I need help!"
Language: English
Description
The best online forum for affiliate and CPA marketing is AffiliateFix Forum having with over 93,000 members.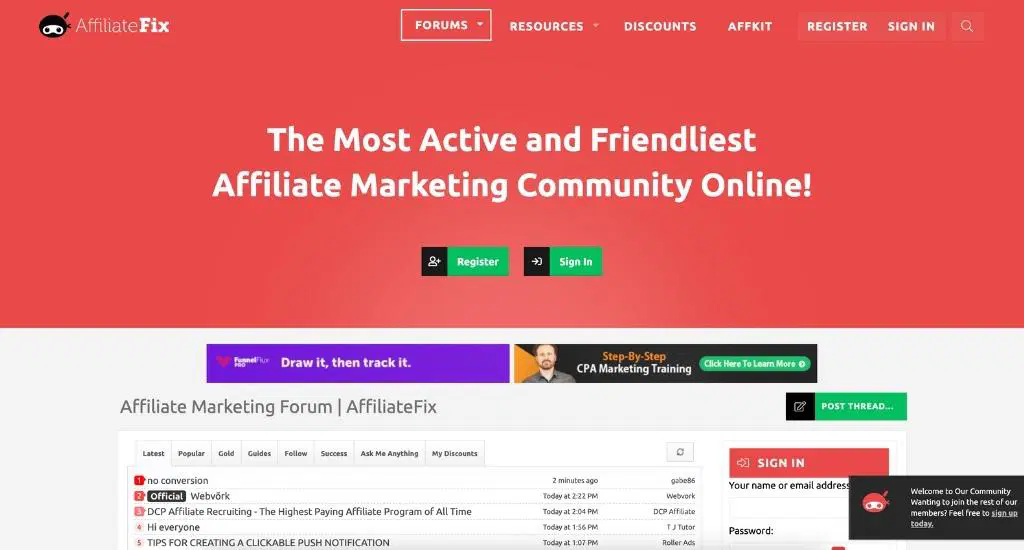 StackThatMoney (STM)
Price: $99 per month
Popular Topics: Affiliates platform to communicate with other affiliates
Language: English
Description
STM Forum is always at the top of the list, founded in 2013. STM is  a Private online forum of communicating platform for affiliate marketing. It describes the affiliates procedures used in this sector and how to get the most of it.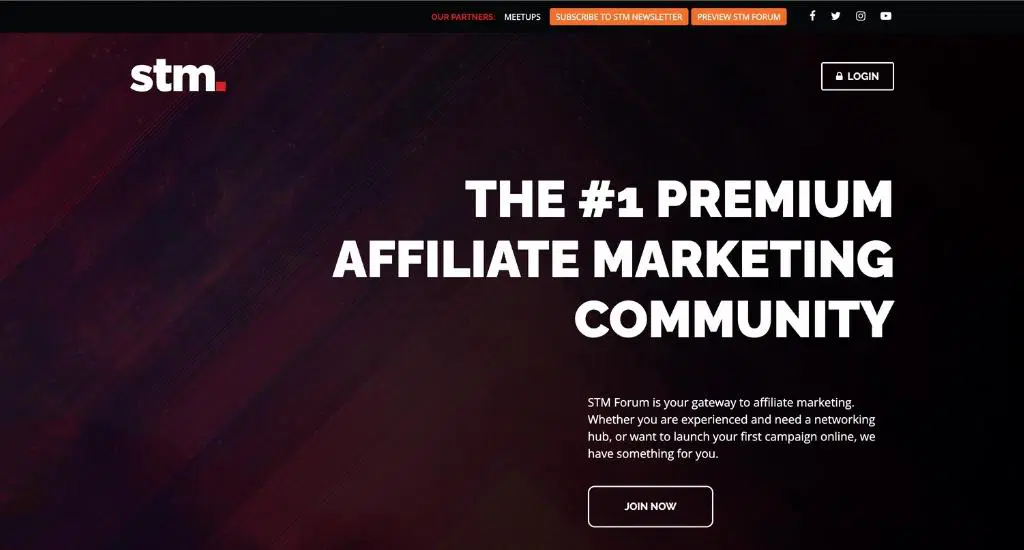 Affilorama
Price: Free and paid
Popular Topics: Make Money Online
Language: English
Description
You can find private services and solutions in the Affilorama forum to aid in growing your blog/website. With a focus on blogging, online marketing, SEO, content creation and content promotion, their forum is based full of useful information.
Warrior Forum
Price: Free and Paid options ($8.08/month or $97/year)
Popular Topics: Affiliate marketing, others online business strategies and digital marketing
Language: English
Estimated Traffic: 99,800 per month 
Description
There is a lot of information on many topics in this forum having many topics cover about Affiliate marketing and other type of digital marketing.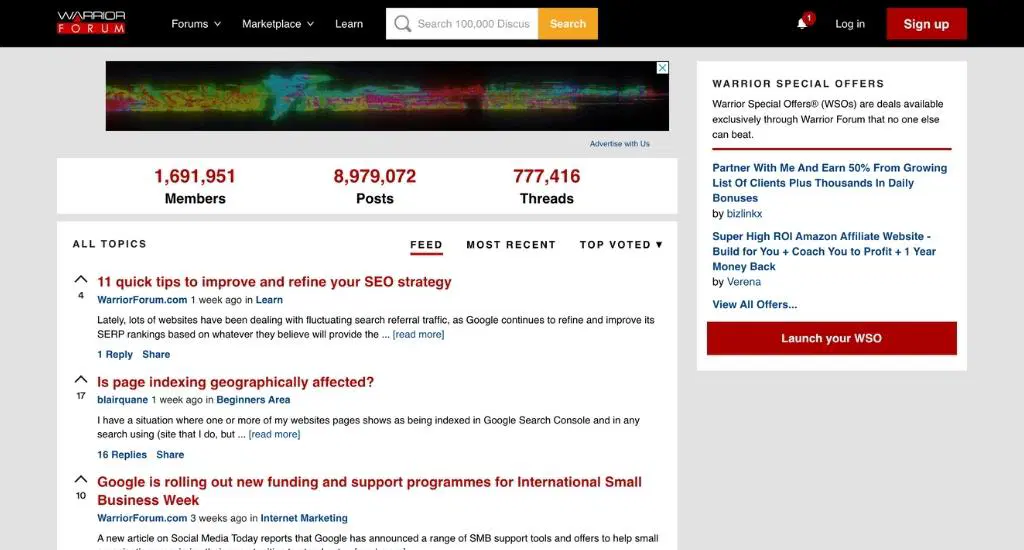 Popular Topics: Search Engine Optimization (SEO)
Language: English
Estimated Traffic: 1300 per month
Description
Affiliate marketers may be found in great numbers on Wickedfire and you can frequently find them communicating about SEO and base subject on the forum.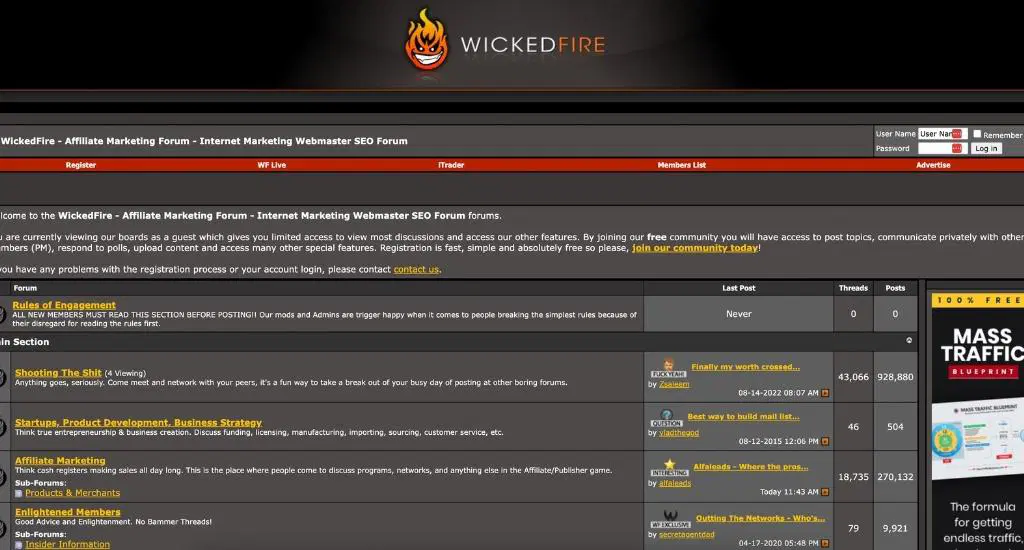 BlackHatWorld (BHW)
Free
Popular Topics: Black Hat SEO, Adult , ways to make money, Business Opportunities
Language: English
Estimated Traffic: 12 Million Traffic Per Month
Description
BlackHatWorld is a global group of people and marketplace for innovative digital marketing strategies and tactics that will help you succeed in the make money field.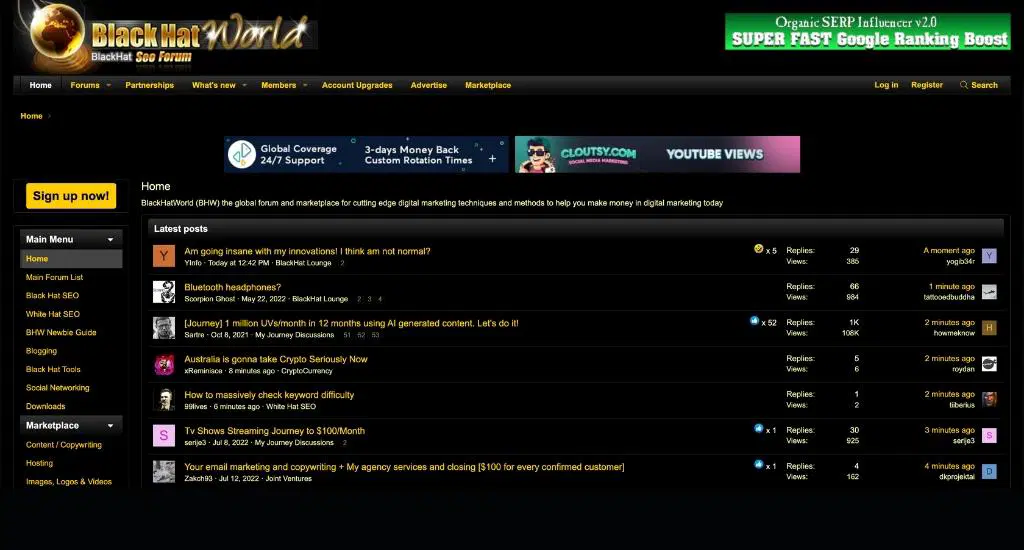 iAmAffiliate
Price: $49.95 per month
Popular Topics:  Affiliate Marketing Advice
Language: English
Description
It is the most advanced affiliate marketing community where you can get one-on-one assistance and courses/tutorials for online income.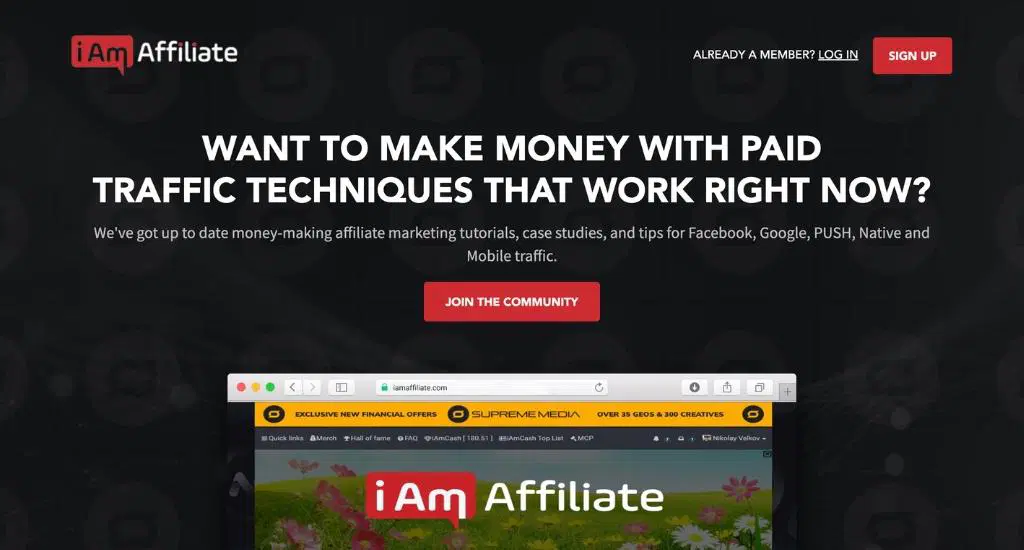 Affiliate Tribe
Price: $49.95 per month
Popular Topics: Business platform
Language: English
Description
Affiliate Tribe is a premium community helping forum for affiliates to generate income from their blogs/websites through affiliate marketing.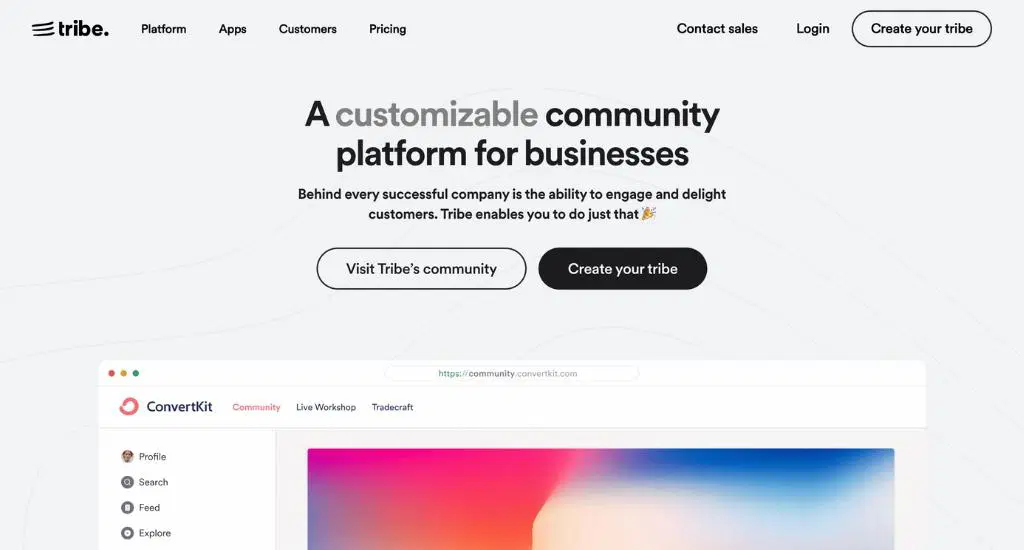 SEO Exchange
Free and Paid
Popular Topics: Both free and paid options are available
Language: English
Description
Search engine optimisation, web design, PPC, and social media marketing are all offered by SEO-Exchange, a provider of online marketing services, focused on understanding and planning SEO tactics and plans.